First | Previous | Next | Last
Cosmic Consciousness: Your Silent Partner

- (Lecture Notes 1947-48)

(2002)
This Edition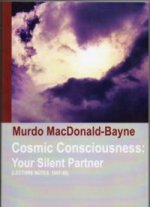 | | | | |
| --- | --- | --- | --- |
| Published | 2006 | First edition | No |
| Format | Paperback (204 x 145mm) | Edition | |
| Publisher | Mystica Publications Ltd. | Printing | |
| ISBN | 978-0-9582700-9-0 | Printed by | |
| | | Country | New Zealand |
| Series | | No of pages | 324 |
| Volume | | | |
Notes
Compilation of the lectures which Dr Mac gave in Pretoria from 25 November 1947 to 12 October 1948. These form the basis for the posthumously published book Your Silent Partner, published in two volumes by Lora Mendel (now MacDonald-Bayne Publications) of Canada. This is a revised edition of that book and presents the lectures in the original order as presented to his students, and includes those that were missing from the first edition.
    Included is a CD of the earliest known recording of a lecture by Dr Mac, entitled 'Inspiration and How it Can Be Acquired.' This lecture was given on 26th August 1948, two weeks before the start of the 'Divine Healing' series and is said to be one of five experimental sessions where Dr Mac was first overshadowed by the Master Jesus.
The cover below is that of Part I of the first edition (Lora Mendel, 2002).
Links
Original Edition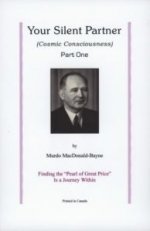 | | |
| --- | --- |
| Original title | Your Silent Partner |
| Original subtitle | Cosmic Consciousness |
| Original publication year | 2002 |
| Original publisher | Lora Mendel |
| Original country | Canada |
| Original language | |