First | Previous | Next | Last
Sri Krsna

- The Lord of Love

(1904)
This Edition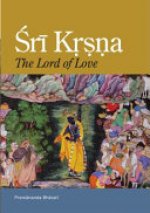 | | | | |
| --- | --- | --- | --- |
| Published | 2007 | First edition | No |
| Format | Hardcover (229x157mm) | Edition | |
| Publisher | Blazing Sapphire Press | Printing | 1st |
| ISBN | 9780974796871 | Printed by | |
| | | Country | USA |
| Series | | No of pages | 466 |
| Volume | | | |
Notes
Premananda Bharati's classic work, Sri Krishna: the Lord of Love, was originally published in 1904 in New York as the first presentation of Hindu practices and beliefs before a Western audience by a practicing Hindu "missionary." Originally titled Krishna, this book captured the attention of the Russian writer Leo Tolstoy through whom Mahatma Gandhi discovered it. According to Benjamin Creme, Sri Krishna was an earlier manifestation of Maitreya.
   This new edition contains two introductions, one by Gerald T. Carney PhD, a specialist on Premananda Bharati's life and work, and another by Neal Delmonico, PhD, a specialist on Caitanya Vaisnavism, the religious tradition to which Baba Bharati belonged. Also included are two other works by Premananda Bharati, The Life of Sri Krishna and The Teachings of Sri Krishna. Appendices contain supporting texts and additional materials about Baba Bharati's sources for some of the ideas in his book and on his life and practices in India before his arrival in the USA.
    Premananda Bharati or Baba (Father) Bharati arrived in the USA in 1902 and stayed until 1911 with one return journey to India in 1907 with several of his American disciples. One of these, Maud (Lalita) Johnson, would later become a major supporter of George Adamski's in Laguna Beach, before moving to India for good in May 1938.
    Together with New Thought pioneer William Walker Atkinson, Premananda Bharati also authored the books published under the name of Yogi Ramacharaka. He was also the editor of the monthly magazine The Light of India, which was published in Los Angeles from 1906-1908.
Links
Original Edition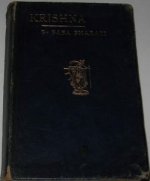 | | |
| --- | --- |
| Original title | Shree Krishna |
| Original subtitle | The Lord of Love |
| Original publication year | 1904 |
| Original publisher | Krishna Samaj |
| Original country | USA |
| Original language | |