First | Previous | Next | Last
Advanced Course in Yogi Philosophy and Oriental Occultism

(1905)
This Edition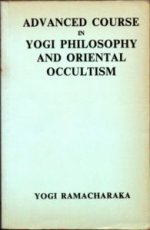 | | | | |
| --- | --- | --- | --- |
| Published | 1970s | First edition | No |
| Format | Paperback (184x120 mm) | Edition | |
| Publisher | L.N. Fowler | Printing | |
| ISBN | 8524 3092 2 | Printed by | A. Wheaton & Co |
| | | Country | UK |
| Series | | No of pages | 280 |
| Volume | | | |
Notes
Course in twelve lessons that were originally published in the form of monthly lessons between October 1904 and September 1905, as a sequal to Fourteen Lessons in Yogi Philosophy and Oriental Occultism (1903). Carlos Castaneda took some quotations from this book and presented them as teachings from his guide 'Don Juan' in A Separate Reality: Further Conversations With Don Juan (source: Philippe Deslippe (2011), The Kybalion - The Definitive Edition, p.11.)
    Yogi Ramacharaka's brand of Yogi Philosophy is really a very accessible representation of the tenets of the Ageless Wisdom teaching, or Theosophy. In this volume the author discusses Light on the Path (1885), as given by the Master Hilarion through Mabel Collins.
Yogi Ramacharaka was a 2.6 degree initiate (Benjamin Creme, Share International No.3, April 1997, p.22), but the books written under his name were the co-production of his disciple Baba Bharata and US writer William Walker Atkinson.
Links
Original Edition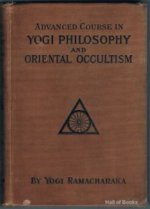 | | |
| --- | --- |
| Original title | |
| Original subtitle | |
| Original publication year | 1905 |
| Original publisher | Yogi Publication Society |
| Original country | USA |
| Original language | |