Birendra Kumar
First | Previous | Next | Last
Origin and Evolution of Mankind

- Occult History Of The Making Of Mankind Retold In The Light Of Modern Discoveries

(1986)
This Edition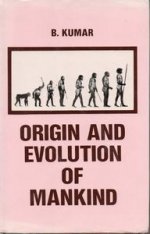 | | | | |
| --- | --- | --- | --- |
| Published | 1986 | First edition | Yes |
| Format | Hardcover (200x140mm) | Edition | |
| Publisher | Amar Prakashan | Printing | 1st |
| ISBN | 81-85061-47-5 | Printed by | B.N. Printers |
| | | Country | India |
| Series | | No of pages | 262 |
| Volume | | | |
Notes
Taking the writings of H.P. Blavatsky as a starting point, the author makes a valuable and fascinating attempt at reconstructing "the lost history of the universe, life, man, and human races as observed and unfolded by the eminent occultists [and] mystics of our age" (dust jacket front flap).
    In his book, Dr Kumar, a long-time student of Theosophy, aligns the works of Madame Blavatsky, Dr. Annie Besant and C.W. Leadbeater with corroborations from various disciplines of the modern sciences and thereby throws a much-needed light on many myths and legends about lost races, continents and civilizations.
    This book is divided into three parts: Book I: The Occultists' View of Creation; Book II: The Life Web and Interplay of Forms; and Book III: Human Races & Civilizations.
The US edition was published in 1987 by Stosius Inc/Advent Books Division.