Daniel Caldwell
First | Previous | Next | Last
The Esoteric World of Madame Blavatsky

- Insights into the Life of a Modern Sphinx

(1991)
This Edition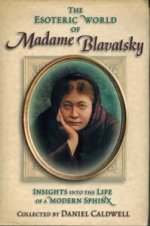 | | | | |
| --- | --- | --- | --- |
| Published | 2000 | First edition | No |
| Format | Hardcover (235x156) | Edition | First Quest edition |
| Publisher | Quest Books | Printing | |
| ISBN | 9780835607940 | Printed by | |
| | | Country | USA |
| Series | | No of pages | 452 |
| Volume | | | |
Notes
According to the author in his Preface, this book "tells the story of Madame Blavatsky's eventful life with a special look at the 'Esoteric World' in which she lived. These reminiscences by her relatives, acquaintances, friends, co-workers and enemies give a vivid portrait of Madame Blavatsky's personality and allow the reader to enter into the historical milieu of her time."
    The narratives in this book, transcribed from the original sources, were collected by historical researcher Daniel Caldwell and arranged in chronological order to present "an intimate and astounding portrait of Madame Blavatsky's mysterious depth and new insight into her complex thought."
The cover art is based on a portrait of H.P. Blavatsky at the national center of the Theosophical Society in America, painted by Gutzon Borglum, the sculptor of Mount Rushmore.
Links
Original Edition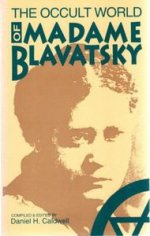 | | |
| --- | --- |
| Original title | The Occult World of Madame Blavatsky |
| Original subtitle | |
| Original publication year | 1991 |
| Original publisher | Impossible Dream Publications |
| Original country | |
| Original language | |