First | Previous | Next | Last
This Edition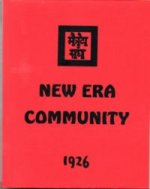 | | | | |
| --- | --- | --- | --- |
| Published | 1978 | First edition | No |
| Format | Softcover (155 x 123mm) | Edition | |
| Publisher | Agni Yoga Society, Inc | Printing | 2 |
| ISBN | | Printed by | |
| | | Country | USA |
| Series | Agni Yoga | No of pages | 250 |
| Volume | | | |
Notes
"It is possible to whisper a great number of useful experiments into the strata of space. Atomic energy, condensation of prana ... have been destined for humanity." (p.12)
    According to Benjamin Creme, this passage illustrates "the continuing role of Hierarchy as the inspirers of our science. They send into the mindbelt of the world various 'cliches' to which we respond. This is the source of our inventions and discoveries." (Maitreya's Mission, Vol.II, p.201)
In this volume we find another reference to the quotation "...by human hand and human foot the Temple [i.e. the New Age] shall be built" which Benjamin Creme often refers to in his talks (as well as in The Art of Co-operation, p.185) when he talks about the need for action vis-a-vis the principles of sharing and justice: "But the World Community is built with human hands and feet, and therein lies the beauty of the construction." (Stanza 156)
    The original quotation first appears in Leaves of Morya's Garden, Book Two (p.76), and later in the story 'The Signs of Christ' in On Eastern Crossroads -- Legends and Prophecies of Asia (p.47), which Helena Roerich wrote in 1929 using the pseudonym of Josephine Saint-Hilaire.
First published in English in 1951.
Links
Original Edition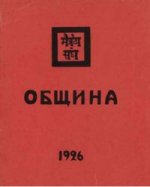 | | |
| --- | --- |
| Original title | |
| Original subtitle | |
| Original publication year | 1926 |
| Original publisher | |
| Original country | Russia |
| Original language | Russian |