First | Previous | Next | Last
This Edition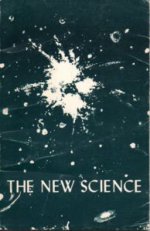 | | | | |
| --- | --- | --- | --- |
| Published | 1978 | First edition | No |
| Format | Softcover (210x140 mm) | Edition | 1st |
| Publisher | Keith Press | Printing | 2nd |
| ISBN | | Printed by | Keith Press |
| | | Country | Canada |
| Series | | No of pages | 72 |
| Volume | | | |
Notes
Written by Wilbert Brockhouse Smith (1910-1962), the Canadian radio engineer, UFOlogist and contactee, who headed Project Magnet and the Ottawa New Sciences Club. Smith's area of research was radio wave propagation, which led him to investigations of cosmic radiation, auroras, geomagnetics, and atmospheric radioactivity. This book is grounded in his scientific research but extends into the realm of metaphysics – cosmology, awareness and consciousness, and the nature of reality.
    The first section, 'The New Science', is the original manuscript and is based on Smith's research into our awareness of reality.
    The second section, 'The Q Concept' (where Q stands for Quadrature), was written independently of the original manuscript but "develops an important concept within the New Science".
    The final section is entitled 'Principles and Technology of Other Races' and was "assembled from disclosures made by space people in various communications to W.B. Smith and others...". This section remains unfinished.
See also:
Wilbert B. Smith (1969), The Boys from Topside
Links
Original Edition

| | |
| --- | --- |
| Original title | |
| Original subtitle | |
| Original publication year | 1964 |
| Original publisher | Fenn-Graphic Publishing Co., Ltd |
| Original country | |
| Original language | |